Reviews by David Cardino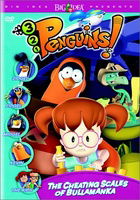 Posted : 10 years, 11 months ago on 10 February 2012 10:28 (A review of
3-2-1 Penguins: The Cheating Scales of Bullamanka
)
I love this show! It is really cool and just flat out fun to watch! Qubo should make more episodes! Animation:nice.The CGI animation on the show is colorful,fun,and just nice to look at! I LOVE IT! Plot:kewl.The plot in this show is action packed,very funny,and edacational.I recommend it for preschoolers starting to learn AND for entertaiment! Music:WHOOOAAA! (as Mordecai and Rigby say on Regular Show) The theme song is really cathy.I always dance to it.Characters:they rock.The people in the show are awesome! I like them cuz they're cool! Bottomling:This show rocks!

0 comments,
Reply to this entry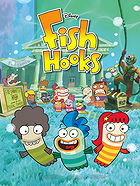 Posted : 11 years ago on 2 February 2012 12:52 (A review of
Fish Hooks
)
This shows a rip-off of SpongeBob.Disney XD has done it again! When they were Toon Disney (wich had shows like Kim Possible,Lloyd In Space,House Of Mouse,ect.)Then it was replace with Disney XD.It had Phineas & Ferb,Kid Vs Kat,ect.In 2010 it went downhill and now the only good shows they have now are Phineas & Ferb,Kid Vs Kat,Pair Of Kings,ect.But this show scrapes as "bottom of the barrel."Animation:Yuck! It is bland and childish.It is just a mix of SpongeBob and Chowder.Except,SpongeBob and Chowder are WAY better than this dreck! Voice Acting:In some episodes its good & some episodes it bad.It is really confusing! QUIT CONFUSING US! Characters:some I like some I hate.Milo I really like,Bea is OK,and I hate Pricipal Stickler.Bottomline:get rid of it!

0 comments,
Reply to this entry

Posted : 11 years ago on 2 February 2012 12:35 (A review of
Sonic Rush
)
One of the best Sonic games! I bought it at GameStop a couple of days ago and it rocked! Animation:cool.It is very colorful and just flat out awesome.LUV IT! Characters:great! Sonic was very cool (as always) and all the other characters were just flat out awesome! It really rocks! Plot:YEAHUHH! It is action packed and cool! It rocks big time! Music:LOVE IT! It makes you wanna bop your head! It is so cool! Bottomline:I suggest you buy it at GameStop,Target,Toys R Us,ect soon! I RECOMMEND IT HIGHLY!

0 comments,
Reply to this entry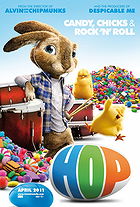 Posted : 11 years ago on 2 February 2012 12:16 (A review of
Hop
)
This is a horrible movie.I decided to go see it on Easter Day last year and I wanted to blow my brains out! It is the worst animated movie ever (well some parts were live atcion).In fact we all (me,mom,dad,little sister,big brother) hated it.Animation/backround:AHH MY EYES! The animation was a bit TOO bright and colorful.I thought I was gonna go blind! Music:terrible.The theme song was so loud and annoying! It sounded slighty even louder than the theme song in the movie Rango.I hated that movie too.Characters:soo lame.The peopler in the movie make me sick! I hate them because they do nothing to make me care for them.Plot:crappy.Its about a teenage bunny who goes and lives with a man (can't remember the name.)Awful,I know.Bottomline:the video called "CHUCK E CHEESE:MOLESTING CHILLDREN SINCE 1977" on YouTube is way better than this garbage.

0 comments,
Reply to this entry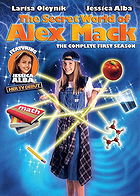 Posted : 11 years ago on 1 February 2012 11:47 (A review of
The Secret World of Alex Mack
)
I used to LOVE this show! It was funny,unpredicable,and amazingly written.But when I saw it years later it was just BORING.The jokes wern't as funny.It turned out to be so horrible it was the worst Nickelodeon show ever.Not anymore.Nick News is now the worst Nickelodeon show ever.Well check the results.Backround:boring! The show's backround looked so bad it put me to sleep.Probaly cuz its pretty old.Plot:OK.Some parts were action packed while some are boring.Like Hey Dude.I hate that show too.Later,Nick made a show called The Troop which seemed like a rip-off of this show.Uggh.Voice Acting:yuck! The characters' voices are either annoying or boring.The acting used to be awesome but it ain't anymore (like the show itself.) Characters:lame.All of the characters were either boring,ugly,annoying,and obnoxious.They used to be great.Bottomline:I used to like this show but now I hate it.HATE IT.

0 comments,
Reply to this entry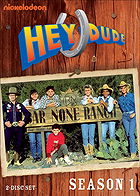 Posted : 11 years ago on 1 February 2012 11:24 (A review of
Hey Dude
)
I don't know wether its the backround or the music but there is something on this show that bores the *beep* out of me.Plot:boring! It's not the most boring thing in the show but still lame.I'd recommend Salute Your Shorts.Characters:grrr! The people in the show bore me to death.The voices are boring as their designs.Voice acting:yuck! As I said before the voices are lame.They are only good for helpin you get to sleep.Bottomline:Please stay away from this show!

0 comments,
Reply to this entry

Posted : 11 years ago on 1 February 2012 11:13 (A review of
Three Delivery
)
This is a terrible anime show.I'm so glad its gone! It is the 3rd worst anime ever along with Wolverine & The X Men and Iron Man:Animated Series.Animation:uggh.It is EXTREMELY boring.Do not like it at all.Plot:okay.It is about these ninjas who work at a chinese restaurant.What the? Ninjas can't work partime! At least in Supah Ninjas they fight evil in the night and go to school in the daytime! But here they are ninjas at night AND work at a chinese restaurant at night! WATCH SURIKEN SCHOOL INSTEAD! Voice Acting:pointless.All of the people in the show can't talk right.If they EVER revived it I think they should fire the current voice cast and make a new one.Characters:not likeable.The people in the show make me sick! I hate them cuz they do nothing to make me care for them.Bottomline: i'm glad they canceled this.

0 comments,
Reply to this entry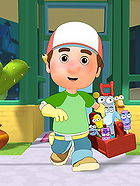 Posted : 11 years ago on 1 February 2012 09:39 (A review of
Handy Manny
)
Handy Manny is an okay show.It isn't terrible,nor is it a masterpiece.I'd rather watch it over Mickey Mouse Clubhouse anyday,but it is not as good as Jake & The Neverland Pirates.I'm 15 and I still like Playhouse Disney.Animation:decent.It is bright & colorful.I think that the animators were perfesinal artists before they worked with the show.I mean it is very nice to look at.Opening:wierd.In the tv show Handy Manny there is an opening I don't understand.It's all about Manny walking down a street with his tools.Then he says "Hello,Mr Lopart."Then Mr Lopart says "hello,Manny."Then Manny keeps walking.I do not understand this opening at all.Characters:most of them are likeable.Manny is a role model,Pat is funny,Felipe has a cool voice,Squeeze is cute,and Dusty is cool.Rusty is OK.He is funny but cowardly,Turner is okay too.While he has a fancy voice he can be a bit rude.Mr Lopart is OK as well.He can be funny but most of the time hes a real tryhard.Voice Acting:awesome! The show has a WONDERFUL voice cast! Carlos Alazraqui,Dee Bradley Baker,Nika Futterman,Tom Kenny,Grey DeLisle,Kath Souice,and Fred Stoller worked with the show! LOL! Wilmer Valderrama worked with the show too but hes not my favorite actor.But still a decent actor. Plots:they're OK.Some of them are fun and exciting while some are boring and put you to sleep.The episode where Rusty thinks a house is haunted (I forgot the name of the episode) is an episode that bores me to death.Manny fixes a house,Rusty thinks the house is haunted,Manny tells him its not haunted,and they fix the house.What a lame episode! A better plot would be if they demolished and rebuilt something.They shouldn't have made that episode.So that is the worst episode.The best episode is Bingo Night where they go to a Bingo Competition.Bottomline:Okay show.

0 comments,
Reply to this entry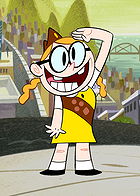 Posted : 11 years ago on 1 February 2012 01:20 (A review of
The Mighty B!
)
This is just yesterdays Jake and The Neverland Pirates.It's about this girl named Bessie who thinks that if she collects enough badges she'll turn into a superhero called The Mighty B.It is the 2nd worst show on Nick along with Nick News.Why is it so bad check the results: Animation:dirty.It seems like they tried to take Ren & Stimpy styled animation,SpongeBob animation,and Fairly OddParents animation and blend it together.It looks like a 5 year old did it! But if an actual 5 year old saw it he or she would probaly smash the TV. Theme Song:annoying.OK so one Morning I wanted to start the day with another great episode of SpongeBob.But when I turned on the TV what was I greeted with? It wasn't "Are you ready kids?" Nope,it was *in a mocking Bessie Higgenbottoms voice* Come on everybody Mighty B! *normal voice* I was so annoyded I wanted to smash the remote! Plot:terrible.I have to admit it did have a good start but then it fell flat.Now it is horribly annoying,mind-numbling stupid,poorly-animated,and badly written. Characters:ack! Bessie is annoying,Penny is ugly,Portia is a brat,and Ms Gibbons is snobby.Bottomline:This show sucks to the core.

0 comments,
Reply to this entry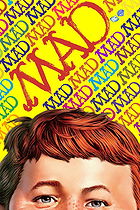 Posted : 11 years ago on 30 January 2012 11:55 (A review of
MAD
)
This is the WORST show on Cartoon Network.OK,so one night after watching another funny episode of Regular Show I watched this show afterwards.It was so terrible I turned the TV off and either went to get snacks,take a bathroom break,bond with my family,or ate dinner. Animation:Makes me wanna puke.It is SO CONUFUSING! First time the character designs were just CRUDE,next it was pokemon styled,later it was black and white,and then it was just like the animation on Kid vs Kat.Except Kid Vs Kat is WAY better thn this piece of junk. voice acting:wasted.I am amazed a show with talented voice actors/actress' could be so bad.Voice actors/actress' Grey DeLisle,Gary Anthony Williams,and Dana Snyder worked with this show! They are either wasted by bad jokes and annoying characters! Music:annoying.The music on this show is very LOUD.The theme song is annoying and gaurentees to get stuck in your head.It's not a catchy theme song you hear on SpongeBob but a poorly sung song that makes you want to blow your brains out! Plot:Uggh.It's just a bunch of medicore cartoons.They are annoying and close to unwatchable.It's just an adaption of a lame magazine. Characters:Hate em.First off,that red haired kid is one of the most ugly people i've EVER seen! Some of the characters are annoying,obnoxtious,and SOME are rip-offs of other TV Shows.First,Batkid and Robby are just unfunny rip-offs of Batman and Robin.Can you say wannabes! Pikkachuck is just a pointless rip-off of Pikkachu from Pokemon.They even copied The Cookie Monster off of Sesame Street! They mentioned Oscar too.If they EVER made that show for a spin off of this piece of *beep* I would be shocked! Bottomline:Please cancel this soon!

0 comments,
Reply to this entry